The festival Holi brings colors, joy and a promise to get the happening days ahead. It is the time where people come together and celebrate the festival by applying colors. Along with lot's of enjoyment and happiness Holi itself get some problems which can be avoided with little precautions. People tend to face the skin allergies, irritation or problem in removing the colors after playing Holi. You can actually avoid all such issues and play a safe holi with these 7 tips to get the fullest enjoyment without any conditions.
1. Cover Your Body Completely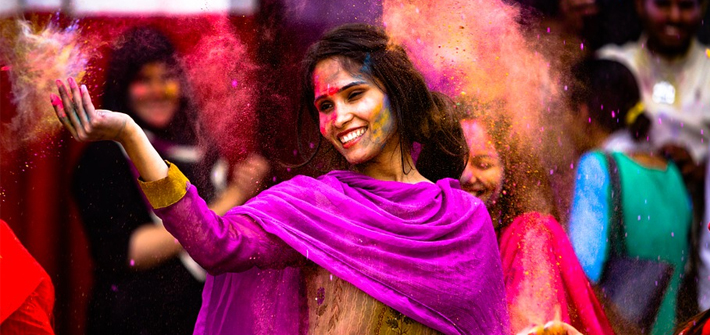 To enjoy any festival, dressing up in a right way is more important. On Holi prefer a dress that covers all your body parts. Try to choose long & lengthy sleeves and bottoms to avoid direct contact with color to your body. You can shop the best Holi attire in best discounts at Ajio.
2. Protect Your Hair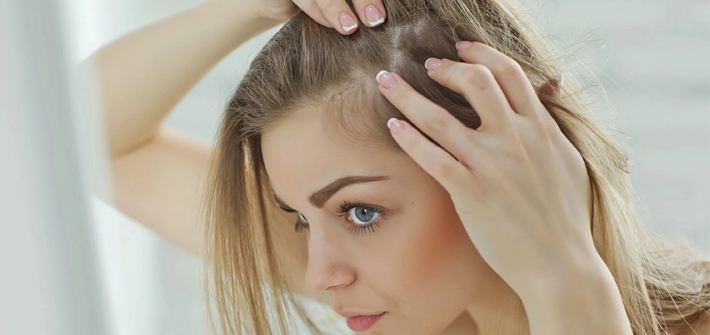 We can't avoid hair getting wet on this festival time but before going to play Holi you better shampoo and condition your hair thoroughly so that the colors you play with will not get absorbed by your scalp and hair easily.
3. Oil Your Body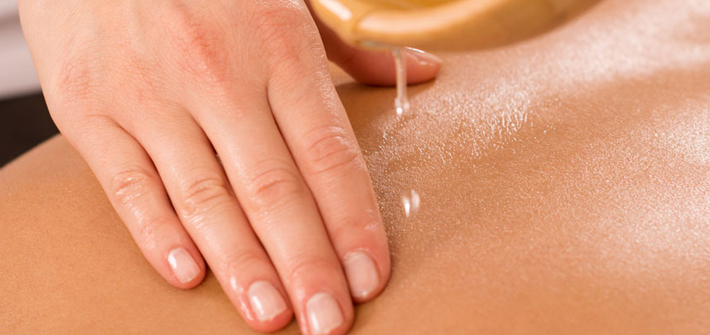 It is very much important to protect your body from the chemicals. Apply coconut or olive oil before going to play Holi, oil won't let the colors to attack your skin in any way. If possible make it as the first thing to do on the day of Holi.
4. Apply Sunscreen without Fail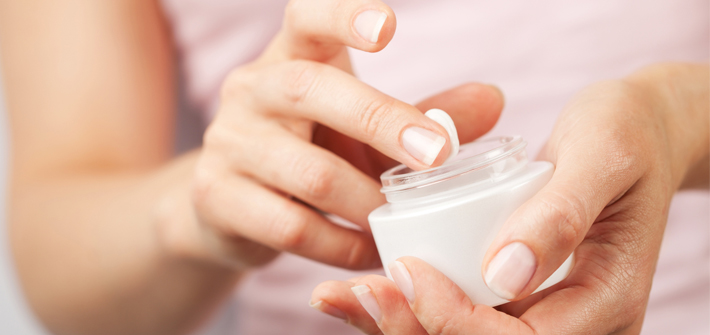 Though you applied oil it is important that you layer your body with sunscreen lotion. Choose the best quality locations that can resist attacking your skin. This will actually a saving tip to protect your body both from sun and colors.
5. MakeUp a Little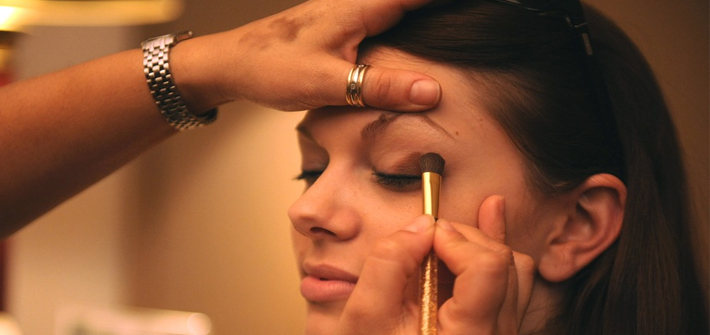 Apply Waterproof makeup to your face and neck to ensure that colors don't reach your skin directly. Make sure that you apply long lasting lipstick or lip guard to protect your lips from different chemicals that you play within the Holi. Buy best quality makeup only, you can get branded makeup at best prices from popular online store Nykaa.
6. Nail with Dark Colors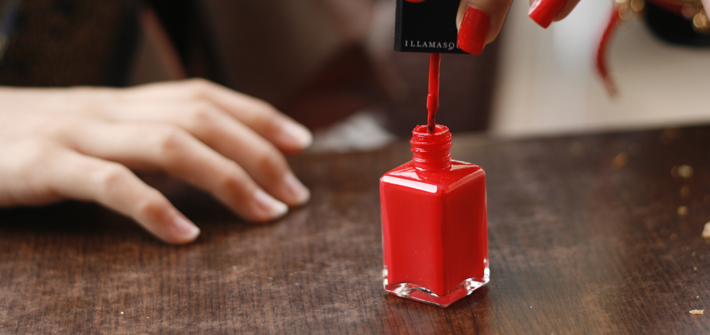 It's most suggestible to color your Nails without missing. Apply dark colors to your nails and remove the nail color once after playing Holi. Along with this apply vaseline, olive oil, coconut oil, mustard oil to your hands so that you can avoid your nails soak up any color.
7. Protect Your Eye with Glasses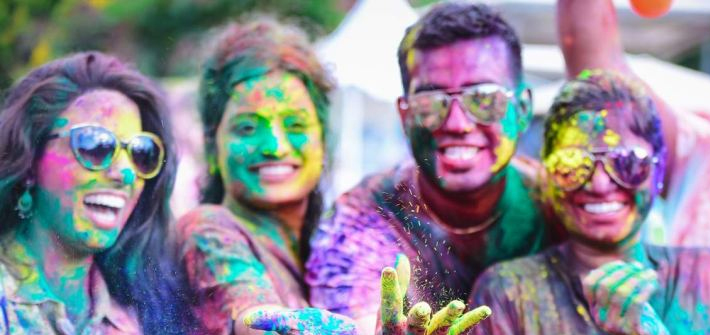 Glasses are one of the best ways to protect your eyes and nearer areas. Better that you protect your sensitive eyes before chemicals dampen your spirits in any way. You can even prefer to wear any of your old glasses while playing.
Follow these beautiful pieces of advice before going to Holi and avoid onslaught without compromising with your enjoyment. Make sure that you choose the best beauty products and high-quality lotions to apply. We suggested some of the best stores that offer quality products at most reasonable discounts. So why late? Let's get ready for this Holi to enjoy utmost.